What are the top things to visit in Kathmandu?
When you visit Nepal, the capital city of Nepal, Kathmandu is where you most end up first. Allow it a brief pause on your itinerary.
It's worth sitting there for a bit and soaking up the environment.
Here we discuss that What are the top things to visit in Kathmandu? 'which include history, architecture, culture, spirituality, and shopping.
Enjoy looking over Historic Durbar Square in Kathmandu Valley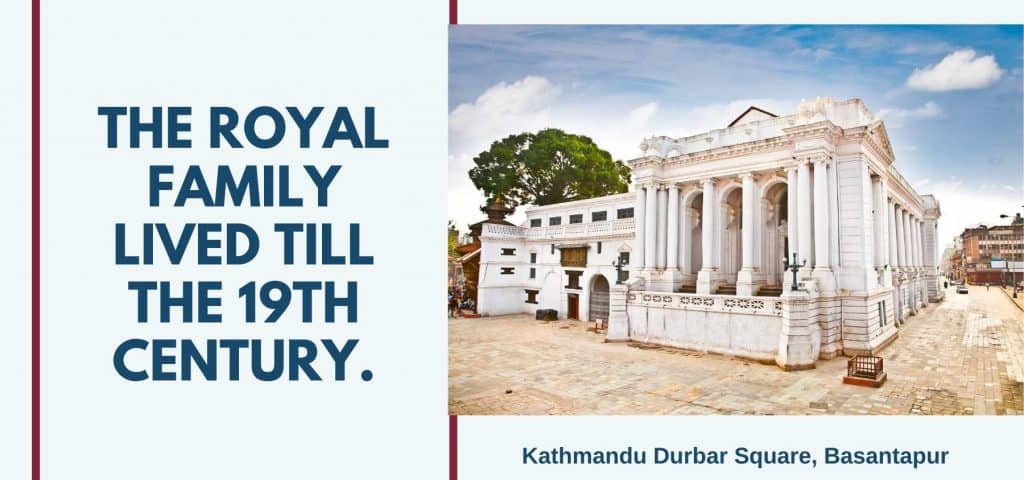 Well, the Durbar Square, Basantapur, south of Thamel, Kathmandu's ancient old town is located, where the royal family lived till the 19th century.
This became a UNESCO World Heritage Site from 1979. Apart from the Royal Palace (Hanuman Dhoka), there are other temples dating back to the 12th century.
A major earthquake destroyed part of the southern part of temples during 2015, destroying many structures, including the palace.
Low maintenance, pending restoration work and ticket prices (1 000 rupees for visitors each person) have demotivated to entry of many tourists into Durbar Square.
The Durbar Squares near the Kathmandu Valley, at Patan (500 rupees for visitors each person) and Bhaktapur (1500 rupees for visitors each person) are two more elegant and historical significant.
These attractions offer much better value for money and are worth visiting, although both are affected in an earthquake.
Travel through the Old Town
From Durbar Square to Thamel, walking through old Kathmandu's fascinating passageway of narrow side streets will keep you occupied for hours, if not days.
You will find shrines, and monuments in unexpected locations amazed. So, take a map and discover it!
At a Makhan Tole on Durbar Square's north-eastern corner, go on Siddhidas Marg to Indra Chowk's crowding market place, where five roads overlap.
Move straight along Siddhidas Marg to Kel Tole, which has the Seto Machhendranath Temple, one of Kathmandu's finest ornamental temples.
Closer to completion Siddhidas Marg, you'll meet Ason Tole, Kathmandu's busiest junction.
A fascinating mass of people travel this road from morning to night and produce is available to sell there from all around the Kathmandu Valley.
It's good to spend awhile absorbing everything.
There is also a wonderful temple of three stories, devoted to Annapurna, the god of plenty that draws the devoted.
Turn left towards Chittadhar Marg and strolls for around 5 minutes, turn right towards Chandraman Singh Marg and keep going to Thahiti Tole.
It houses a Buddhist stupa from the fifteenth century and the Nateshwar temple dedicated to Lord Shiva.
On the road, Kathesimbhu Stupa, a 17th-century replica of the great Swayambhunath Stupa, is occupying a picturesque courtyard.
North of Thahiti Tole is Thamel Chowk, in Kathmandu's tourist hub area.
Avoid Monkeys at Swayambhunath
Swayambhunath, the prominent Buddhist temple in Nepal, stands on a hill west of Kathmandu city. It's met by a tiresome walk up a 365-step ascent.
One of the first sights you'll see before you climb is the monkeys. Hundreds stay on and visit the temple premises.
They 're thought to be divine, though it's better not to know about why — they 're said to have been made from Buddhist deity Manjushri 's head lice, who was grown there.
Much of the Temple complex in Swayambhunath survived the 2015 earthquake.
It was formed it in the early 5th century and is Nepal's oldest of its kind.
Ticket prices at syambhunath temple is 200 rupees for visitors each person.
Bless at Pashupatinath
Pashupatinath, the holiest Hindu temple in Nepal devoted to Lord Shiva, attracts devotees from the Indian subcontinent along with a motley assortment of colored sadhus (Hindu ritualists).
Most sadhus are polite and happy to be pictured for a small fee, in exchange for a blessing.
Unbelievable and untouched by time, they perform ancient Hindu practices throughout the main temple. \
Reach and you will get an uncensored (and confronted) view on life, death, and reincarnation including the open-air cremation on bodies across the riverbank on dead bodies.
The price of Tickets for foreigners is 1000 rupees per person. The main temple is off-limited to anyone who isn't Hindu, but you can walk about the other wide grounds.
If you don't want to spend, you can get an enjoyable view of the river's opposing side.
The most impressive time to visit is from 7 a.m. Around 10 a.m. can see cremations or 6 P.M.. Aarti (worship with flame).
The temple is closed from 12 mid-day until the evening at 5 pm every day.
Encircle Boudhanath Stupa
Boudhanath is the biggest Buddha stupa in Nepal, in the northeastern suburbs of Kathmandu, beyond walking distance of Pashupatinath (about 25 minutes).
It is a major center for Tibetan Buddhism and culture and a UNESCO World Heritage Site.
When the sun goes down, the Tibetan community goes around the stupa and involves the gentle chant of Om Mani Padme Hum and the spinning of prayer wheels.
Don't skip the many gompas (monasteries) around Boudhanath.
They're adorned with bright murals. One of the most spectacular, Tamang Gompa, is located opposite the stupa and provides excellent views from the upper floors.
In the early mornings and in the evenings, when prayers time and tour groups are not present is the best time to visit here. The entry fee is 250 rupees per person for foreigners.
Explore Villages near Kathmandu city
Leave away Kathmandu's traffic and urban expansion and go back in time in the Kathmandu Valley where villages have maintained a traditional lifestyle, unmarked by urban growth.
Two of the most visited villages are Bungmati and Khokana, situated south of Kathmandu near to Patan.
The 2015 earthquake struck these two villages and need tourism even more than before.
Bungmati village stretches back to the 6th century, and it is said the respected rain god Rato Mahhendranath was born there.
The earthquake damaged his shrine, and his god is now in Patan. Many villagers are active in wood carving and sculpture, and you can drop into their workshops.
Khokana is a productive farming village where they process mustard oil and locals spend most of their days in cultivation.
We offer a private Bungmati and Khokana Village Day Tour from Kathmandu.